Enriching the lives of tenants
Equiem's expertise in building a program that connects the tenants with the building, and with each other, in a way that makes them feel great about their work environment, comes from our unique position of being online and onsite in so many office towers all over Australia. We take time to listen and understand tenant's needs before each project and create the best possible activations and events to improve their lifestyle and their time at work.
For hard working, stressed and time poor professionals, health and productivity is essential. As a company we firmly believe in working with the best partners who are experts in their fields, so without any faux soul searching, we figured that the only way we could bring health and wellness alive in the workplace was to partner with Bupa; an organisation that shared the same values in bringing positive change to the lives of people.
To provide tenants with a unique opportunity, in association with the Wellness Hub and Bupa, we enlisted the services of triple Olympic medallist, Matt Welsh, to come in and educate 100 lucky tenants on how we can live like an athlete.
Caitlin, 80 Collin's beloved Community Manager; used several online content types and communications via the online Portal and social media; printed marketing materials like posters and vouchers combined to create a compelling campaign and memorable day. Working alongside, Equiem Engage also created a four-week content schedule in the lead up to the big day, while Caitlin did her magic promoting the event and making connections with tenants and Bupa onsite.
Download the full case study here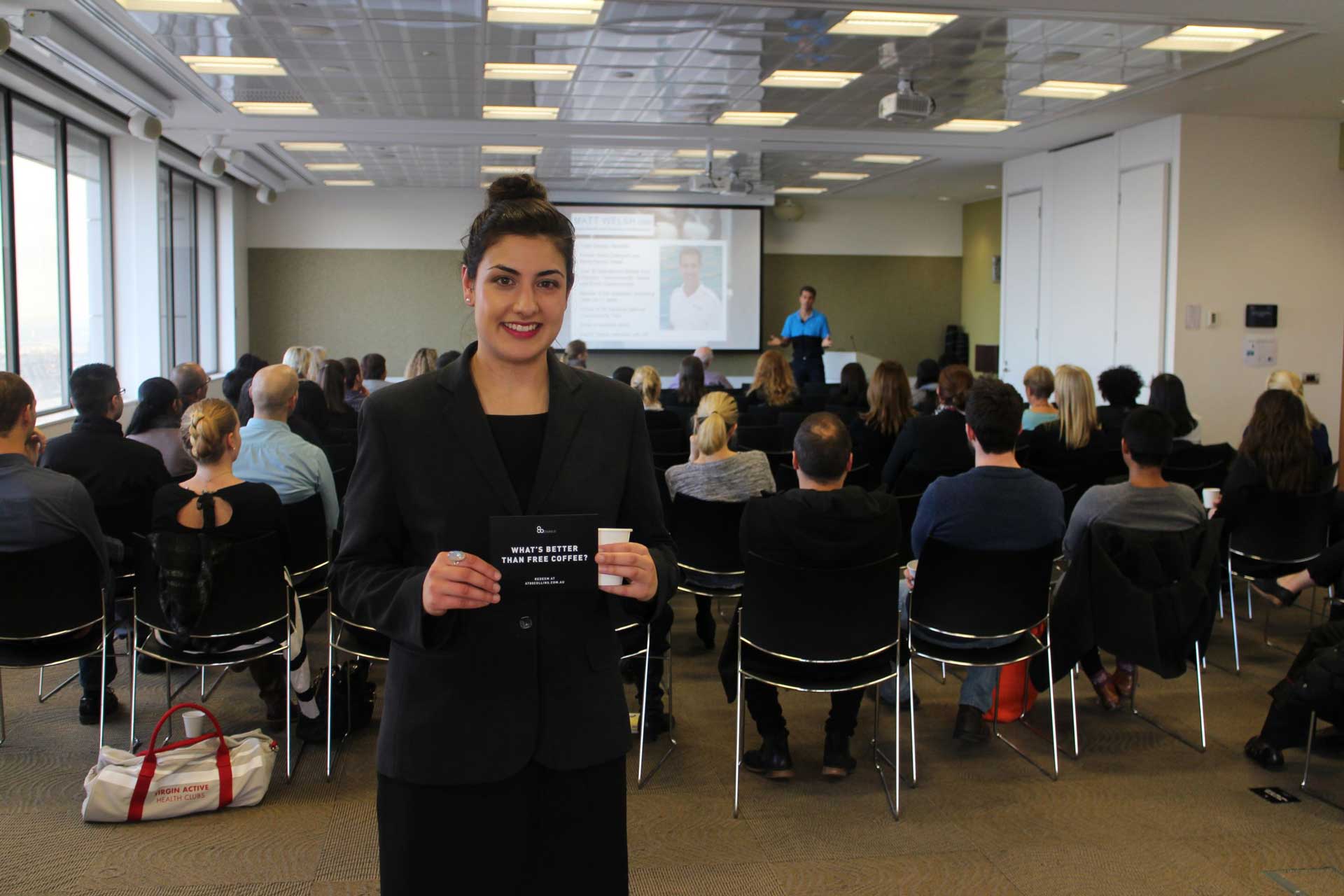 A selection of tenant feedback
"I was fortunate enough to hear Matt Welsh talk today. He combined laughter, exercise and common sense. Everyone who went to the talk enjoyed it, and I think everyone took some motivation with them as well. He made fitness "do-able" - not boring!! Thank you to Fud and the Promised Land for wonderful food and coffee. Very enjoyable, and highly recommended."
"Yesterday was great. Matt Welsh is an impressive speaker and it was very interesting to listen to his stories and advice. The catering was good but it was hard to actually get something to eat as some people grabbed a couple of things at a time. Other than that it was fantastic :) Thank you."
"Great event, thank you for organising! I cannot believe how much of a risk it is to have a sedentary job - alarming!"
"I am now asking myself why it has taken me this long to be aware of the many good things 80 Collins Community has to offer."
View full report