With the colder weather taking a stranglehold over the nation, this June we harnessed the power of the Portal and implemented a series of winter wellness activations within our communities in Melbourne, Sydney and Brisbane. The aim of the month-long series of events was to promote active living within our buildings and allow both tenants and professionals to share practical and creative health and well-being tips.
We've compiled a selection of highlights across our communities below:
Melbourne's 570 Bourke partnered with local social enterprise Good Cycles to organise a morning of free bike tune-ups and safety checks. The company, which operates as both a retail bike shop and service centre, utilises the power of bicycles to change lives. By running cycle-based programs for refugees and disadvantaged groups they teach both skills and sustainable transport options. Community Manager Alina worked alongside the Good Cycles team and liaised with their friendly mechanics to service tenants' bicycles and promote ride-to-work initiatives. Tenants were encouraged to support Good Cycles' quest for societal good in the community by visiting their store in the heart of Docklands for all future bike repairs.
In Sydney, Darling Park's Community Manager Maya organised an entire month of free classes and activities for all ages and fitness levels. These included the likes of yoga, Pilates, boxing, tango and myotherapy alongside health assessments and lunchtime seminars on nutrition, immunity, mental health and creative thinking.
Down the road at the MLC Building, Community Manager Sarah harnessed the culinary prowess of the building by providing tenants with simple, healthy and delicious recipes to fight the cold. From slow-cooked beef stews to crispy kale chips, the recipes were sourced from local chefs and members of the building community, with information on the benefits of the dishes and convenient nearby locations detailing where to locate specific ingredients provided.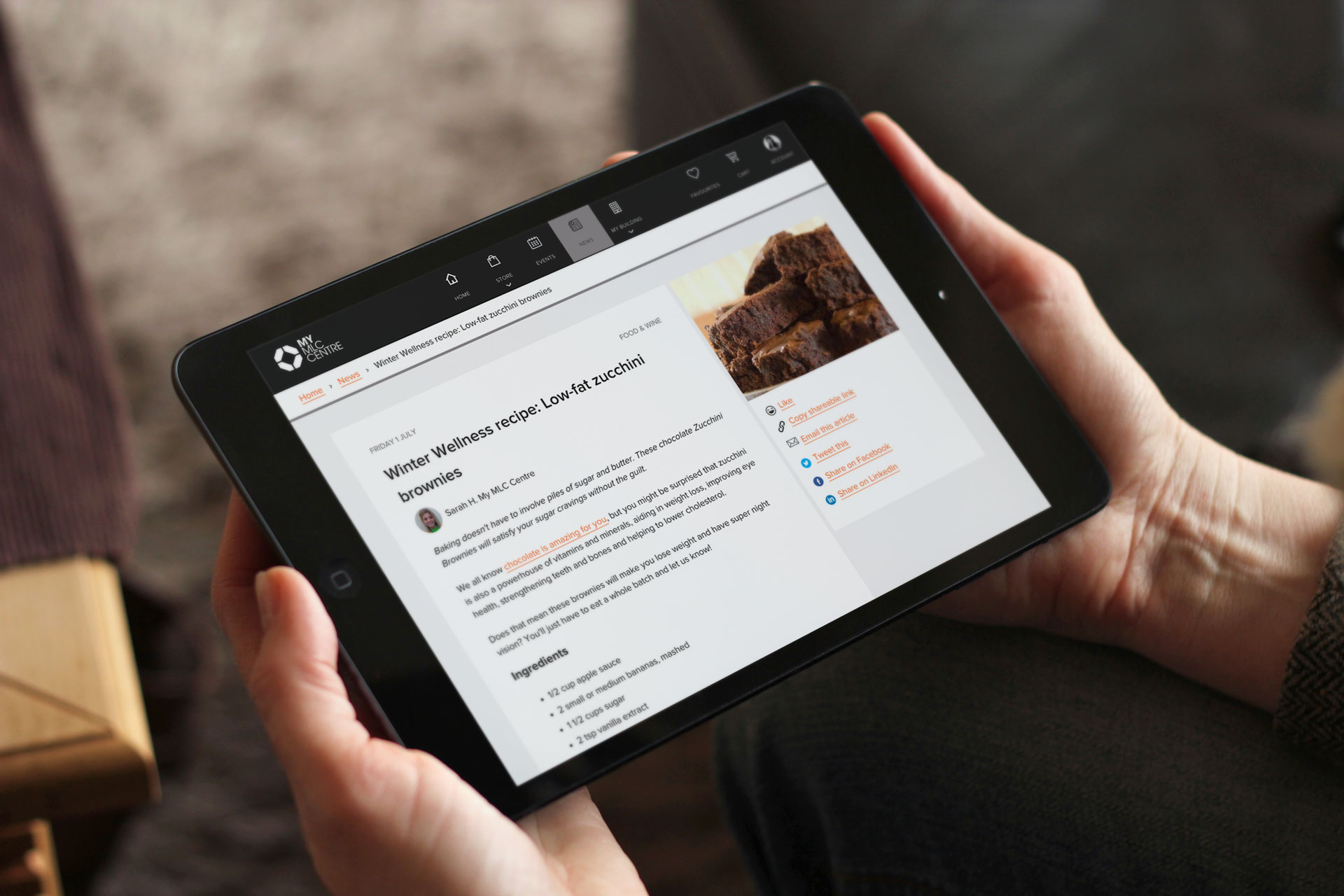 Riding the wave of the superfood craze taking Sydney by storm, World Square's Community Manager Alexandra partnered with retailer Healthy Life to deliver an assortment of homeopathic wellness formulas. Ranging from elderflower and honeysuckle to teas for stress and anxiety, these organic and natural remedies proved a sure-fire hit in Alexandra's mission to enhance winter well-being within the building.
At 175 Eagle in Brisbane, Community Manager Albert treated tenants to a fantastic 'Lunch & Learn' seminar on active living presented by global activewear brand Lorna Jane. The event offered a range of practical tips that are easy to implement into tenants' daily work regimes. Due to the success of the activation, the building now has their very own strategic partnership with Lorna Jane, ensuring that many more seminars on healthy living will be in store for the future.
Lastly, Q&A partnered with Brisbane City Psychologists to present a 'Chocolate Meditation' workshop, providing tenants with tools to practice mindfulness in their daily lives, increase awareness and improve overall well-being in the workplace. To complement the workshop, Community Manager Rachael also organised specials from local health retailers Pharmacy on the Mall, National Dental Care and Queen Street Medical Centre to ensure tenants were saving money at the height of flu season.
Find out more about Equiem Onsite Staffing Solutions and Engagement Campaigns.