Amanda Campbell is no stranger to Equiem. The first time time we engaged the keynote speaker and wholefood advocate was for 570 Bourke's International Women's Day event Closing the Gender Gap. Now, Amanda is back conducting wellness seminars in our communities across the country.
There are so many reasons why Amanda is both inspirational and influential. After being diagnosed with Multiple Sclerosis (MS) at just 24, Amanda was left paralysed following a major attack in 2009. However, after being given a 50/50 chance of walking again, Amanda went on to defy the odds, defy the prognoses and recover in ways that doctors couldn't fathom. Her secret? Discovering the role a well-balanced and nutritious diet played in her recovery.
As an MS Ambassador, Amanda's seminar focused on her recovery from paralysis, her adoption of optimal nutrition and her understanding of the mind-body connection. She explains how she was prompted to swap her fast-paced career in fashion to discover why she had achieved such a rapid recovery. What she learned became a new philosophy for life. Amanda became a conduit for 'eating better to feel better,' and her incredible transformation and journey led her to found two businesses: Bend Like Bamboo, her Sports Kinesiology Practice, and Nourissh, the whole-food meal business she co-founded in 2015.
Nourissh is a new concept in premium, fresh and healthy, ready-made whole-food meals. The team is on a singular mission to improve the eating habits of thousands of Australians by making it easier to buy and eat ethically-sourced, local and organic wholefoods. According to research undertaken by the Australian Government's Health Department, 49% of Australia's working population has an insufficient intake of fruit and vegetables. Nourissh therefore has one simple goal - to help people feel better by eating better at both work and home.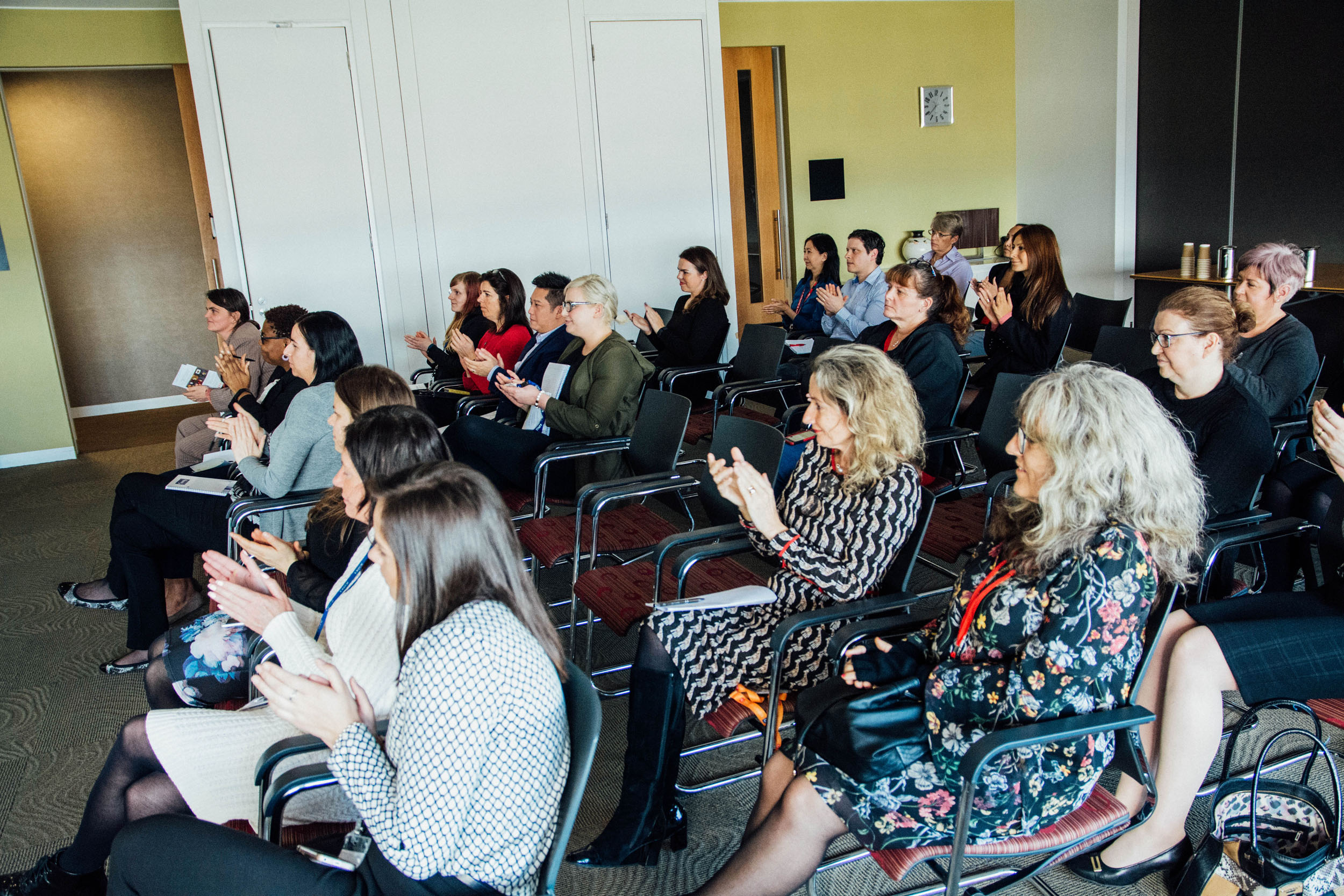 Equiem engaged Amanda to speak with and inspire tenants to transform their own lives. She emphasised how what we eat is directly correlated to our health and wellbeing, and took the opportunity to highlight Nourissh@work, an innovative workplace food service to enhance the office environment. The lucky tenants at 120 Collins also had the opportunity to taste one of Nourissh's paleo Vietnamese salad lunch options. She explained that the consumption of superfoods and whole foods ensures staff are able to maximise productivity and heighten concentration levels. It also benefits employers by improving staff retention and engagement. Most importantly, Amanda demonstrated to tenants that no matter what life throws at you – with the right mindset, you can rise above it and become stronger.
Nourissh is just one example of Equiem's overall mission to introduce a high-impact wellness events across our clients' communities, facilitating healthy habits and healthy living.
Find out more about our engagement programs here.
Tenant Feedback
"I really enjoyed Amanda's presentation and listening to her unfortunate yet inspiring journey! What an amazing young woman! Wednesday's session helped reinforce the most important thing in life – which is health and wellbeing. On a positive note I try an incorporate the colours of the rainbow into my diet daily so I'm glad I'm on the right track. Thank you for organising" Nuvit D (Australia Post)
"I really enjoyed, I am going to get her to send me the slides so you should have a look. For someone with same disease, really beneficial, really enjoyed. Thanks for organising" Rachael H (Australia Post)